A multi-family property or a multi-dwelling unit is basically a type of housing where multiple separate housing units exist for more than two families; these are contained within one building or several buildings within one complex. Units can be stacked on top of each other, or just next to each other – including co-housing projects.
Are you an owner of one of these complexes and are having trouble managing it? Don't doubt on calling our team of property managers at Integrated Realty Property Management so we can help you. Our managers efficient and proactive, and they will always work for your benefit, more if you own many units.
Laguna Hills Property Management at Integrated Realty provides adept management of multi-family leasing communities for real estate owners and investors. Our experience has guided us through many years of infallible work, during which we offered high-value property management services. Let us keep this good rhythm by giving us the opportunity of working hand in hand.
Laguna Hills Multi-Family Rental Properties
If you want to maximize your income, you need to call our team, which has valued expertise in rental property management for maximizing income, reducing expenses, and of course, protecting your assets. We recognize that you're in it for your well-deserved income, and don't want to see it as a personal battle that tires you emotionally. Our multi-family rental property management is compelling, as well as our marketing strategy for multi-family communities. If you hire us today, we assure you that we will provide a healthy return on your real estate investment and transform your property in what you always wanted, a way to profit yourself.
Duplex
In most parts of the country, a duplex is two separate but single family units that are in one building, or on a single lot; it is commonly connected by a shared wall or floor and has separate entrances to the outside. This description often applies to both a duplex house and a duplex apartment.
There are three types of a duplex house:
Single Story

Two Story: One Unit Up – One Down

Two Story: Side-by-Side
A single story duplex is a bungalow type of house that has two units, built side-by-side. This type of house is favorable to families with young children and any elderly persons living with them. These type of house doesn't have stairs. A two-story duplex has one unit up and one unit down, which helps to house a diverse field of occupants, and last but not the least, are the two-story a side by side type of duplex. It is a two-level building that shares a common wall on either side. The privacy and the shared proportion of the lot is one of the benefits of this type of building.
Triplex
The exact meaning of a triplex depends on which part of the country you're in, but mostly, a triplex is housing that provides living quarters for three families. A triplex is an apartment, and a 2 bedroom triplex is a 2 bedroom apartment on three floors. A triplex apartment can be in a townhouse or in a high rise. It is for a single family.
Quadruplex
A quadruplex is a multi-family house that is similar to the structure of a side-by-side duplex building. It is a multi-family structure that has more than one dwelling. By being separated by commonly shared walls, you have the whole space to yourself, up and down. This type of home is most commonly seen in urban areas. A quadruplex is a perfect option for those people who are tired of living in an apartment but can't afford the monthly rental of a single-family house.
What Can You Expect from Our Rental Services?
Your imperturbation is our main goal. We're going to avoid you the hassle of managing your property, which sometimes can be harder than taking care of yourself. Property management at our Rental Laguna Hills services is just what you've been looking for. As experts in rental services, we can help you see your rental property as a business, instead of becoming emotionally involved in the whole process. We offer consistent procedures that ensure the success of your business, as well as profitable results.
We are a comprehensive multi-family property management services company in Laguna Hills that is 24/7 available for you. With us, you can get:
Asset Management

Market Potential Evaluation

Leasing and Resident Retention

Full-Service Accounting

Interior and Exterior Maintenance

Unit Turnover and Security Deposit Allocation

Owner Information Reporting

Long-Range Capital Evaluation
Get Everything Handled from A-Z on Your Home
Integrated Realty Laguna Hills Multi-family Property Management provides friendly customer services to approach any complaints and issues regarding the broken or defective premises of the apartment or house that you are currently leasing.  Your voice will always be heard and put first. We are ready to appreciate every single suggestion that you might be proposing. Your concerns will never be met with indifference. We will maintain the value of your property.
Get a Quality Tenant Who Will Take Care of Your Property
Our knowledgeable property management professionals will put your frustrations aside, mainly the ones that come with the responsibility of a landlord. You'll find that our management fee usually pays for itself once we manage to increase your property's income, and cash flow. Choose us and we'll reduce maintenance expenses and protect you from legal and liability issues. Laguna Hills Property Management is all about helping you achieve your business goal. Document and updating of the condition of your multi-family property are also part of our services. We take pictures and do constant checklists' of the house. Our high-quality property managers carry thorough inspections of your premises.
Money Management Handled For You
At Integrated Realty Property Management we believe that your home is a valuable asset that can bring all kinds of benefits for both parts. If you decide to hire low-priced services, this can often lead to poor results due to scarce staffing at the management company that's in charge of providing the level of service desired. Be sure this won't be an issue with our Laguna Hills Multi-family Property Management team, as we pride the highest level of service to our clients through impeccable teamwork and uncomparable money management. Your multi-family rental will always be in excellent hands.
You & Your Home Stay in Line With the Law
To ensure the mindfulness of our tenants and the owners, we always make sure that we keep the day-to-day transactions, contracts, and other important documentation that are signed or witnessed by parties involved. With new technology applications and our very own complex program, tenants and owners can keep up to date on payments, earnings, and well, on the property overall, as well as checking on announcements made by the property managers.
Multi-family Management With Guarantees
At Laguna Hills Property Management, we know that getting the price of your home correctly from the beginning is extremely important. With us, you can stop worrying about losing profit or overpricing your home and forget about long periods of vacancy. All the possible bitter moments you could face if you took full-time care of your property are no longer your concern. We will work with you to get the best rental price the market will support at the time we begin marketing. We, as the great team that we are, guarantee:
Rent Your Home in 2 Weeks

6 Month Tenant

Free Cancellation

Pay for Results
Multi-family property management has never been this easy. Contact us today and get a free consultation without compromising your decision.
Managing Multi-Family Properties
Unfortunately, some management companies over price properties in order to obtain a signed management agreement. At first, an owner could be happy with this because it is what they want to hear; although it often leads to long vacancy periods, and reductions in the asking rent before the property finally rents.
We are the best residential property management option in Laguna Hills to multiply the possibilities regarding your property, and finally, take it to the direction you always wanted it to go. Give us the chance of getting the best out of your property's virtues. At Laguna Hills Multi-family Property Management we:
Collect Rent Quick and Easy

Inspect and Maintain Your Home

Do Financial Reporting Online

Offer Pain-Free Eviction Protection Plan
We can also increase your Return on Investment (ROI), which is a performance measure used to evaluate the efficiency of an investment or to compare the efficiency of a number of different investments. The ROI  directly measures the amount of return on a particular investment.
Benefits  are:
Lower Management fees

Increased rents with better and professional advertising

Increased occupancy percentage

24 hours a day / 7 days a week customer service

Improved customer service for your tenants, vendors and you.

Improved accounting and reporting

Credit Reporting on all tenants
Laguna Hills Area Information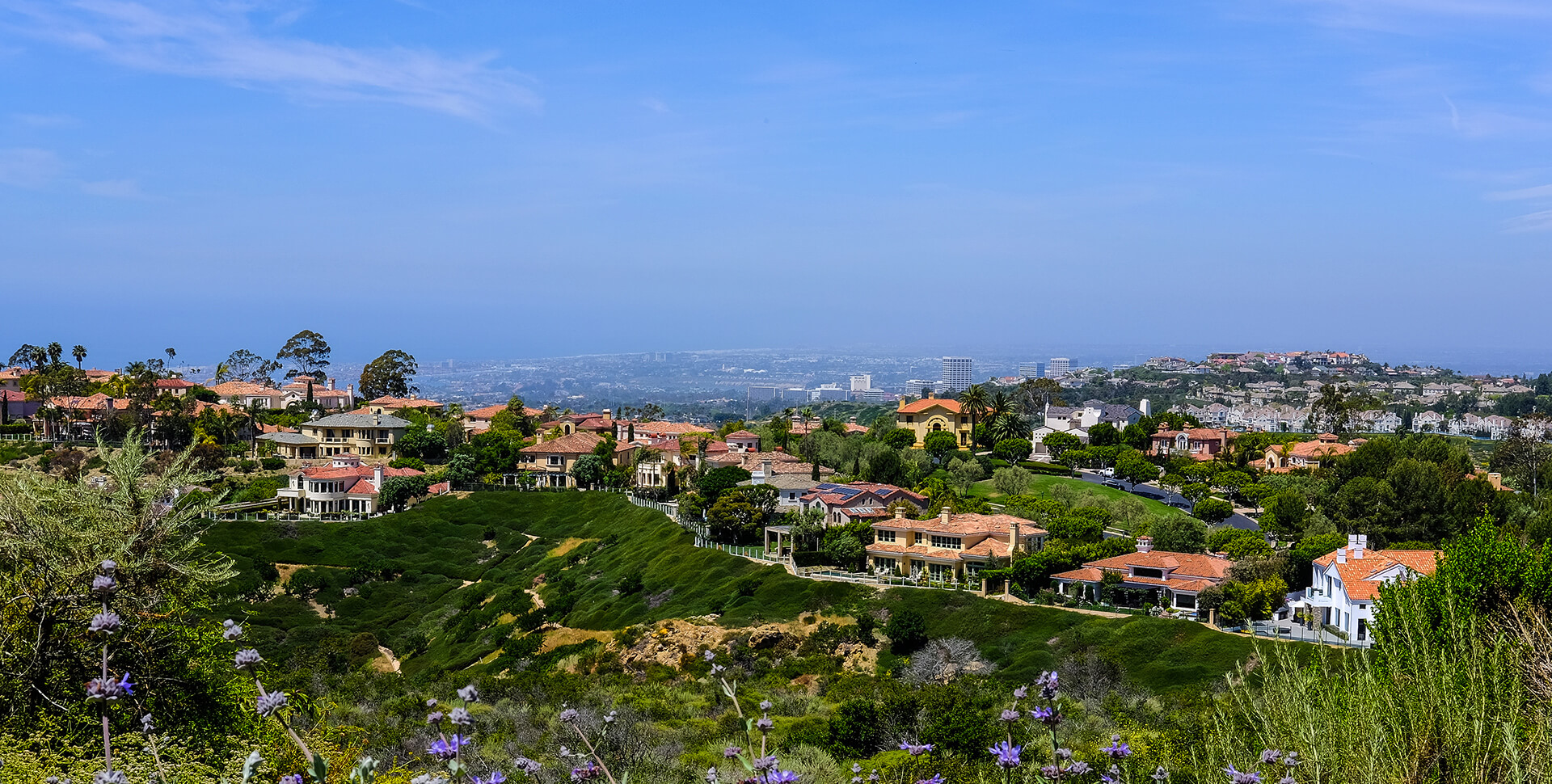 Located in Orange County south of Los Angeles, and north of San Diego, Laguna Hills is by far one of the best places to live in California. With a population of 31, 235, this area offers all residents a magical and suburban feel, where most of the residents own their homes. In addition, Laguna Hills is near many amenities, such as coffee shops and beautiful parks. If you want to spend a day on the beach it won't represent any difficulty, as Laguna Hills is only 20 minutes away.
People living here are mainly young professionals that are making their way towards a life they can be proud of, and when it comes to political views in the neighborhood, everything's moderate. Laguna Hills is a calm and fun area to start over or just age peacefully. And in case you were wondering about education in the area, public schools in Laguna Hills are highly rated and is an extremely ethnically-diverse city.